Web hosting is mostly an overlooked aspect of every fast and successful website. There are so many people complain about things not working on their WordPress websites due to hosting related troubles. And sometimes blame plugins, themes, and even WordPress itself for the issues not knowing those issues are actually derived from a poor hosting choice.
Choosing the right hosting platform significantly changes your site and WordPress performance, SEO and your overall website maintenance experience. Most of today's modern hosting platforms provide a total care-free WordPress hosting solutions.
There are various hosting service types such as Shared, Cloud hosting, VPS, Dedicated and managed WordPress hosting. Those plans are mostly based on your business scale and preferences, and typically how much money you want to spend on your hosting service.
WordPress runs on PHP and MySQL, and technology for these software architectures evolve rapidly in favor of platforms running those. So we will start with the technology aspect of hosting.
This is a paragraph block inside a Kinetic Wrapper. You can have any blocks inside this wrapper and do amazing stuff!
Keep up with the Technology
At the time of writing this article, the current WordPress version is 5.2 (5.3 is out in 2 months). And WordPress recommends PHP 7.3 and above and MySQL 5.6 and above for your hosting platform.
PHP 7 brought significant performance improvements to websites running it. For that matter, it is best to choose a service that delivers at least PHP 7 and above. Having a recent release of PHP on your website is the essential starting point of running WordPress fast and scalable. There's also the fact of WordPress with PHP 7 is at least 2 times faster than with earlier PHP versions.
The WordPress block editor, Gutenberg partly relies on PHP for the best performance, and that's another reason to mind your server's PHP version.
Choose the latest minor version of PHP 7. Benchmarks show PHP 7.3 is 30% faster than of version 7.0, and about a whopping 300% faster than 5.6.
One other thing to consider is the NGINX server and Gzip compression. NGINX is a reverse-proxy server that runs to load and serve your static assets from cache, faster. Gzip compression is a service most well hosts provide by default to compress your stylesheets and javascript, image, etc. files and deliver them in much smaller file sizes.
A good WordPress host must at least provide you above features.
One hosting type I would suggest to stay away from is Shared hosting services. Because that means your website shares resources with other websites. Shared hosting services are really cheap, but also really slow and very limited in features and scalability.
Besides, a Shared Hosting mostly doesn't provide most of the essential technical features I mentioned above. Yes, a shared solution is super cheap, but not ideal for WordPress.
Definition of The Best WordPress Hosting
Based on my experience, the best WordPress solution is supposed to meet the following requirements:
Hassle-free WordPress management
(1 click install and update WordPress setups)
Zero configuration (sign-up and go live)
Up-to-date infrastructure (PHP 7+, NGINX, Smart Caching, Gzip)
Responsive, fast support
Fast server response from anywhere in the world
(Prefer hosts powered by Google Cloud Platform, which is sort of the industry standard for fast web hosts today.)
Best Hosting Type: Managed WordPress Hosting
Some of the features I noted above may sound a bit technical to you. A Managed WordPress hosting means you don't even need to know about those, because the hosting provider does it all for your sites.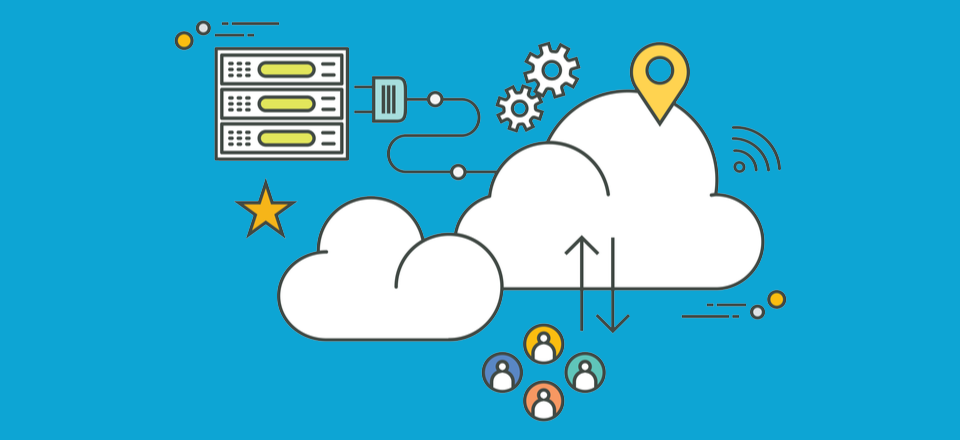 Managed WordPress hosting is a service where can unravel yourself from the hassles of web hosting, and focus your time on the things you'd rather be doing: designing sites for clients, developing custom WordPress themes, or growing your agency.
From the way they structure their servers to the people they hire for support, you can trust that a managed WordPress host is truly an expert in your site's CMS.
On top of the hardware and WordPress-expertise, a managed host typically includes additional services and features designed to simplify the burden on-site owners. (That's where the "managed" part comes into play.)
Support
Most hosting companies offer some type of support, but with a managed WordPress provider, you can trust that their support team fully understands WordPress. And not only understand it but also are experts in it.
This means they'll be able to recognize the difference between a potential plugin conflict, a tricky theme, or a server-level issue. They'll know exactly what settings a WordPress site needs to run at optimal performance. And they'll have reputable recommendations if you have other WordPress-related questions.
Security
Even if your website has never been hacked before, security is something that should always be on your mind. While using a managed WordPress host isn't a fool-proof way to protect your site, you'll reap the benefits of built-in security enhancements. For one, most managed hosting providers offer nightly backups of your site that you can easily restore, should something go wrong.
Beyond backups, managed hosts also optimize their servers for WordPress security, so you never have to worry about security plugins again. You'll also probably find features like strong password enforcement, two-factor authentication, custom admin URLs, and limited login attempts.
Easy to add SSL Certificates
Never sign up with a host that doesn't deliver free SSL for your WordPress by default. I mean come on, we're in 2019. SSL thing is like the PHP and MySQL by default for your server.
Managed hosting providers actually played a big role in helping to make SSL certificates easy to install and accessible for all site owners. Since it's seen as an online best practice, many managed WordPress hosts decided to offer free SSL certificates (instead of charging for them). If you need an advanced SSL certificate (like wildcard or EV), a managed hosting provider can also help you get that set up.
Plugin free Environment
If you need to install additional plugins to secure your WordPress site, enable caching, or other speed and performance improvements, then you may not be in the right host since it will be you having to deal with all those, plus the learning curve for all those plugins for how to install and work with them. Especially those caching plugins are real trouble to learn to master.
When you partner with a managed WordPress host, they'll take care of these basic site optimizations for you, meaning you can get rid of a slew of plugins you had to rely on before. While plugins aren't inherently problematic, it's considered a best practice to use as few as you need. Your site will likely see better performance (since there's less code to load), plus staying on top of plugin updates will be a little easier. (And updated plugins means better site security)
Managed services focus on hosting, so you can focus on your business
All in all, the biggest benefit of managed WordPress hosting is the simple fact that they'll handle all of this for you – and you can just focus on the things you actually enjoy doing. The entire purpose of managed providers is to simplify the process of hosting WordPress sites, that way you can work on furthering your craft instead of becoming an expert in servers.
On top of all the site benefits, the additional workflow tools will make your entire business more efficient and help you collaborate more effectively with your team and clients. While the cost may be more than the shared hosting plans you're used to, I can promise you'll get a lot more value from a managed host.
Conclusion
Your need for a host may be for your personal blog, running a WordPress agency, running multiple sites or reselling hosting services. In almost all cases, managed WordPress hosting is the modern-day solution for you.
If you have a good cash flow, you could also prefer rather more expensive Managed VPS hosting services, which is even more convenient. But that's a topic I'd like to take on with another article.
I hope that this guide helped you choose the best WordPress hosting for your website. Did I miss anything? Add in your comments!